Twenty six weeks. WOW. Depending on which book I read, I'm either in the last week of the second trimester, or I have two weeks left until the third trimester. Help a gal out — do you think it's a 26 week or 28 week cutoff? Either way, it feels crazy how quickly this is moving (remind me I said this in another ten weeks, if I'm ginormous, swollen, and surly). When we hit October 1, I had this crazy oh shit moment, in which I realized that I could potentially (but not ideally) have a baby next month.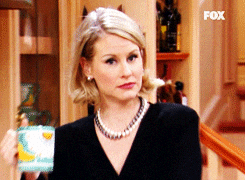 I had this minor freak out because I've done nothing to prepare Lil' Critter's room (outside of buying the stuff and sitting inside). Right now, he/she would have to share a bed with Louie. It's given me some motivation to get things done … as much as I can, anyway. My family and friends are giving me a shower next month and I'm so excited I could scream. I know I've frustrated some people because they want to know if Critter is a girl or boy, but bless them for loving me and my eccentricities anyway.
I finally started making a registry. I've been taking everyone's suggestions and making a list, and then cutting down some of the things that might be repetitive. If y'all mommas would take a look at it and tell me what's glaringly missing, I'd really appreciate it.
Those cute, teeny mermaid flips have been replaced by what feels like two squirrels wrestling inside a Walmart sack. I've started seeing the movement from the outside, and it's such a cool thing to watch. Remember a while back, when I was so concerned that I wasn't feeling anything overly emotional? I had a hard time feeling pregnant, if that makes sense. With all the wiggling, it's hard to ignore now. Everyone who said the movement would help, you were right. I'm still not overly emotional, but we're taking baby steps, right?
I'm in awe of this kid. After we went to see him/her in 4D last Saturday, it's only gotten more and more real. Seeing that little face made my heart burst. It's crazy thinking that we're three short months away from meeting him/her. See you soon (but not too soon) Lil' Critter.